History of Los Robles Animal Hospital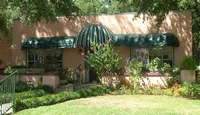 Dr. Melanie Donofro established Los Robles Animal Hospital in 1986 after graduating from Auburn University College of Veterinary Medicine in 1983. Starting out as a tiny practice of just one doctor and one assistant, Los Robles has grown over the years to include additional doctors, a knowledgeable staff, and a few in-house felines who have taken over management of the hospital.
Though the size of Los Robles has changed through the years, one thing has remained the same: the desire to provide exceptional care and service for all of our clients and patients. Our label to "provide gentle medicine for all stages of your pet's life" was created because we believe in compassionate, individualized care for each pet we see in a warm, comfortable environment. We strive to offer services that will meet all of our patients' needs while maintaining the individuality and convenience our clients appreciate.